We're here to help you through the complex process of selecting countertops, cabinets and colors — as well as ensuring that everything works together perfectly. Our 3D software allows you to know exactly what the final result will look like before committing.
We apply our knowledge gained through over 30 years in plumbing to each bathroom remodeling project. We review your plumbing, electrical, structural and ventilation systems to ensure your new bath is being built on a solid foundation to keep it functioning for years to come.
Not ready for a full remodel? Binder can help you select and install an updated vanity, toilet or kitchen countertop to freshen up the look of your space. It's amazing how small changes can make a big visual impact and add value that future buyers may be seeking.
The remodeling process can be daunting for those who have never done it and even for seasoned do-it-yourselfers. Kitchens and baths require many complex systems to be designed and installed correctly so they function properly, safely and meet all current building codes. Additionally, there is a nearly infinite number of finishes, colors and textures to combine together in a way that has that WOW factor. Binder is a full service remodeler that is with you from start to finish to make this daunting process simple, easy and FUN!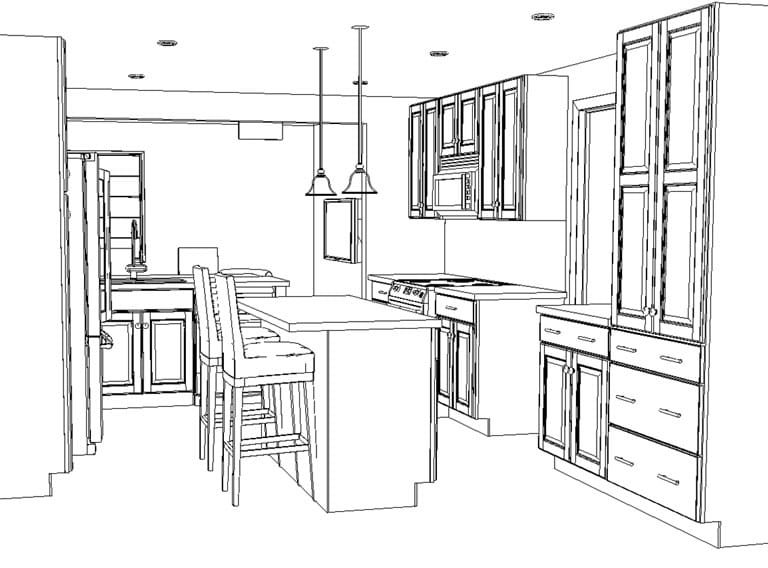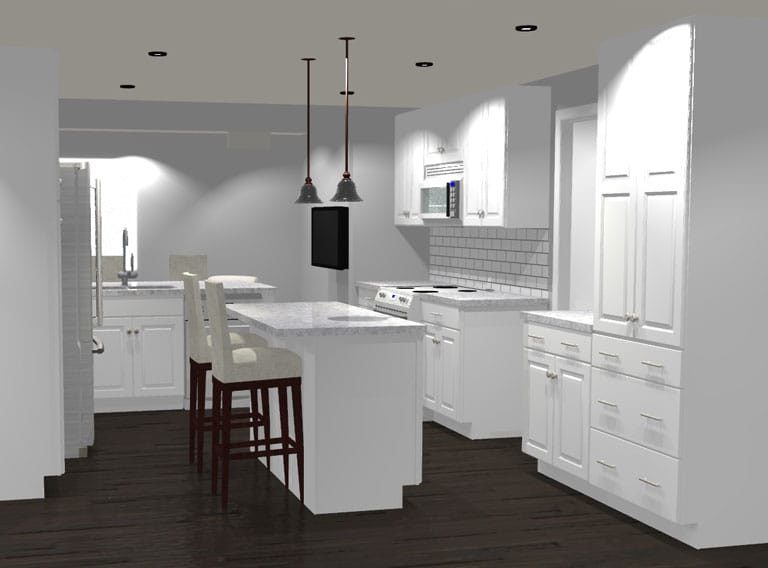 We use the latest in 3D visualization software to allow you to see exactly what your new space will look like before construction begins.
Plus: Virtual Reality
Stand in your new space using our VR headsets
Hal and I want to thank you for the outstanding job you and your crew did renovating our bathroom. From beginning to end we appreciated your personal involvement in the job and your commitment to giving us a very functional, well crafted and beautiful bathroom. The superior workmanship, together with you and your crew's reliability and professionalism made a challenging project much less disruptive. Thank you again. We LOVE our new bathroom!
Thank you so much! I just wanted to tell you what a wonderful crew you have. They were all extremely professional, respectful and hardworking!
We could not pass up the opportunity to thank you for a job well done. You and your staff were most patient and helpful to us as we went through the process of selecting a countertop for our kitchen. We are so pleased with the final product. Your staff was very professional throughout the process, answering our questions and helping us make adjustments when necessary. We get many compliments on the beauty of our new countertop and with the fine workmanship evident in the installation.
We both love our new kitchen. We had our family over for Thanksgiving dinner and were able to fit 16 people in the new dining room and open kitchen area without any problems. Your solutions to some of our unique appliance challenges have all worked perfectly. Thank you!
Contact us today to get your remodel started.
Monday - Friday
8:00 AM - 4:00 PM
Saturday
By Appointment Only